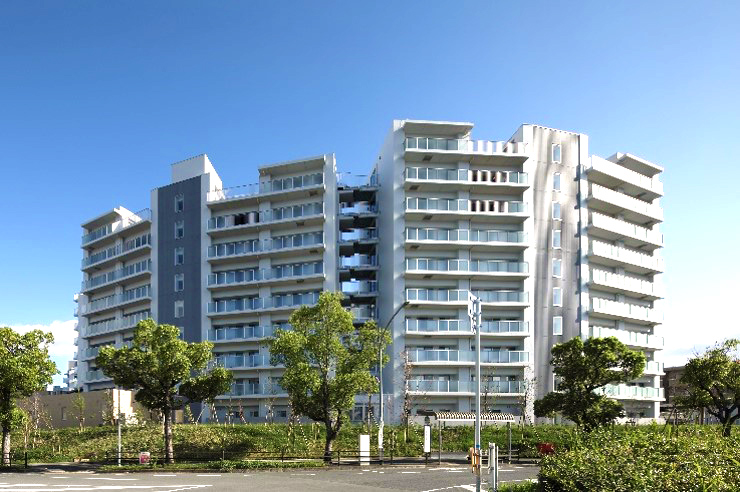 Click here for site layout and floor plan
Dormitory Residents
Residents by Category
| Category | Recruitment Numbers | Target Audience |
| --- | --- | --- |
| International Students | Approx. 225 | International students studying at the University on any of its exchange programs, or on any national or other government scholarship |
| Students from Japan | Approx. 10 | Undergraduate and graduate students from Japan who are interested in studying abroad |
| Students from Japan | Approx. 65 | Students from Japan who are interested in living in a shared environment and interacting with international students |
Residency Length
International Students

Up to 1 year

Students from Japan

At minimum, for the duration of your study program
Fees Applicable to Residents (In Yen, Monthly, Tax Included)
Room Type
Rent
Mandatory Rental Fees
(*1)
Common Charge
(*2)
Move-In Fee
(One-Time)
(*3)
5-Person Unit
5x7-Unit
40,500
8,910
9,000
9,900
7-Person Unit
7x7-Unit
39,000
8,910
9,000
9,900
9-Person Unit
9x24-Unit
37,400
8,910
9,000
9,900
1: Rental fees for your room's air conditioner, desk, bed frame, and bookcase, and the unit's common refrigerator, washing machine, television, and other furniture (mandatory)
2: Common charge includes utilities (electricity, gas, water) for your room and the common area
3: Move-in fee (one-time) is the fee to clean rooms when residents out.
In addition to the Move-in fee (one-time) at the time of occupancy, the rent and common service fee for one month of leaving the dormitory will be deposited first when entering the dormitory.
4: Other fees include internet service fees (mandatory, ¥1,200/month, Tax not included) and parking and locker rental fees (optional).
Educational Program Overview: Optional Programs Offered by Osaka University
Osaka University offers the following educational programs for students who wish to build further upon the experience of living in a global environment in our new student housing. These programs are aimed at helping students develop into professionals who will "think globally and act locally" with 1) the sophistication needed to make sound social judgments grounded in a broad perspective, 2) a global outlook that will enable them to have meaningful interactions with people from different cultural backgrounds, and 3) the design-mindedness and unfettered imagination to envision wide-ranging, interdisciplinary networks.
(1) Cross-Cultural Understanding Program
Through activities including group work, international students and students from Japan will work together to build a deeper understanding of one another's cultures and traditions, and develop the ability to think and make decisions from a global perspective.
(2) Sophistication, Global Outlook, and Design-Mindedness Workshop
In this open education-based program, students will draw upon the University's knowledge base and work and create in partnership with industry and civil society to develop the abilities that the international civil society leaders of the future will need.